SD200
THE SIMMONS DRUMS APP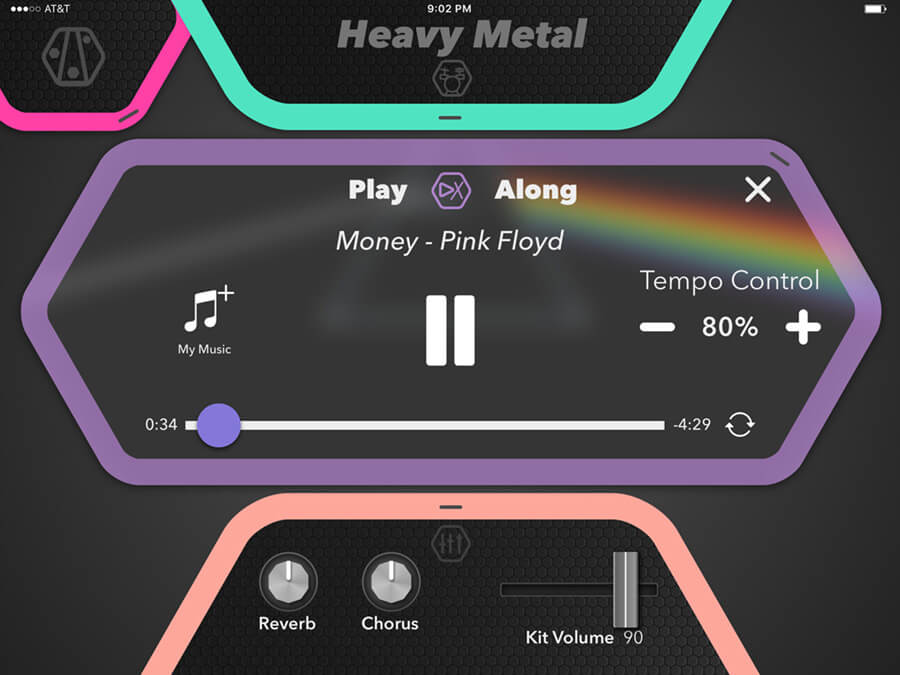 Play Along
The Play Along function accesses the music in your iTunes library so that you can play along with music on your iOS device. You can slow down the song (without affecting pitch) to help you learn the drum parts in your favorite songs.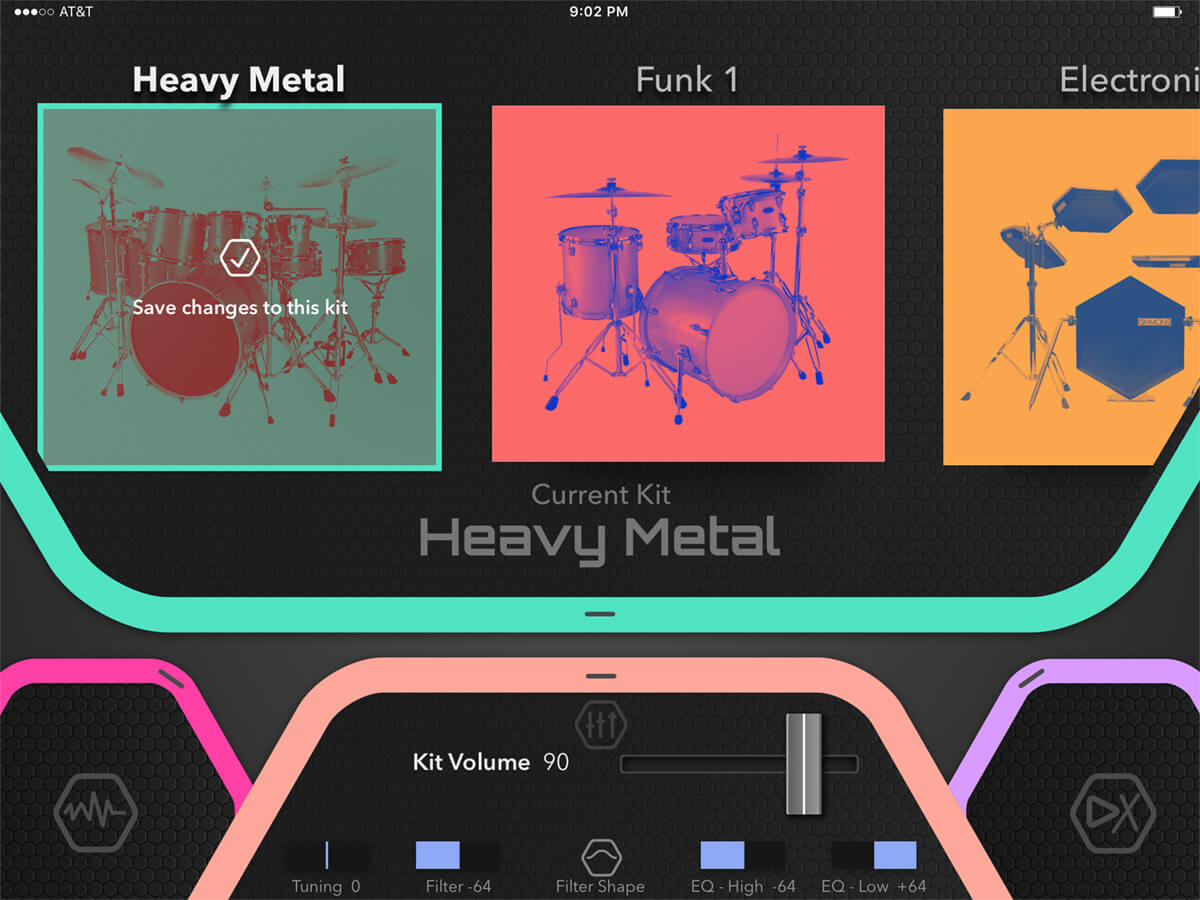 Kit Select
The Kit Select function allows you to remote access the preset and user kits in the drum module for editing and saving.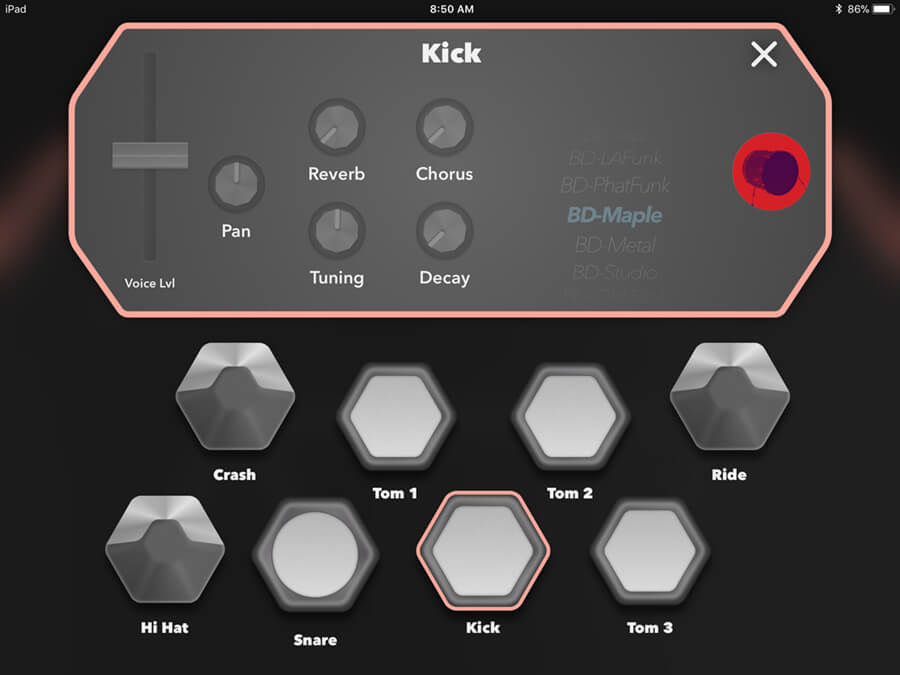 Kit Edit
The Kit Edit function is for editing the specific sounds in the sound module. You can save the preset sounds as user sounds.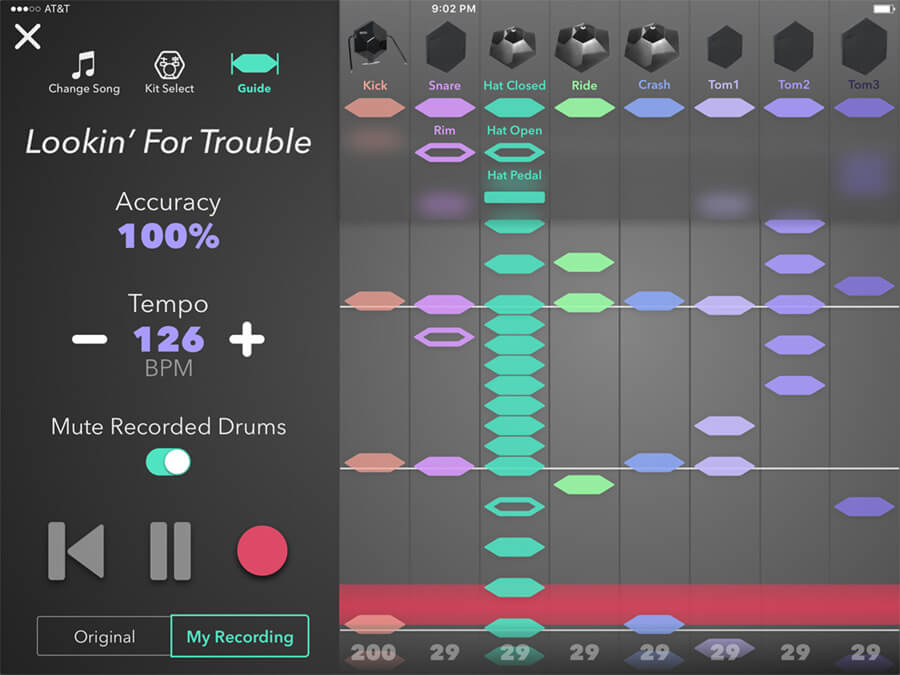 Teaching Tool
The Teaching Tool allows you to practice your drumming skills with a visual and audio guide to instruct you to play along with one of the songs built into the app.