Unlock Your Creativity with
More Triggers, More Zones, and More Expression
Multi-zone snare, tom, and cymbal triggers allow you to play with more expression and nuance
Large 10″ dual-zone snare pad with rimshot detection features adjustable tension for a customized response and playing feel
Four dual-zone tom pads with mesh heads for real-drum feel and playability
3-zone ride cymbal with bow, bell, and edge crash zones supports intricate and expressive stick work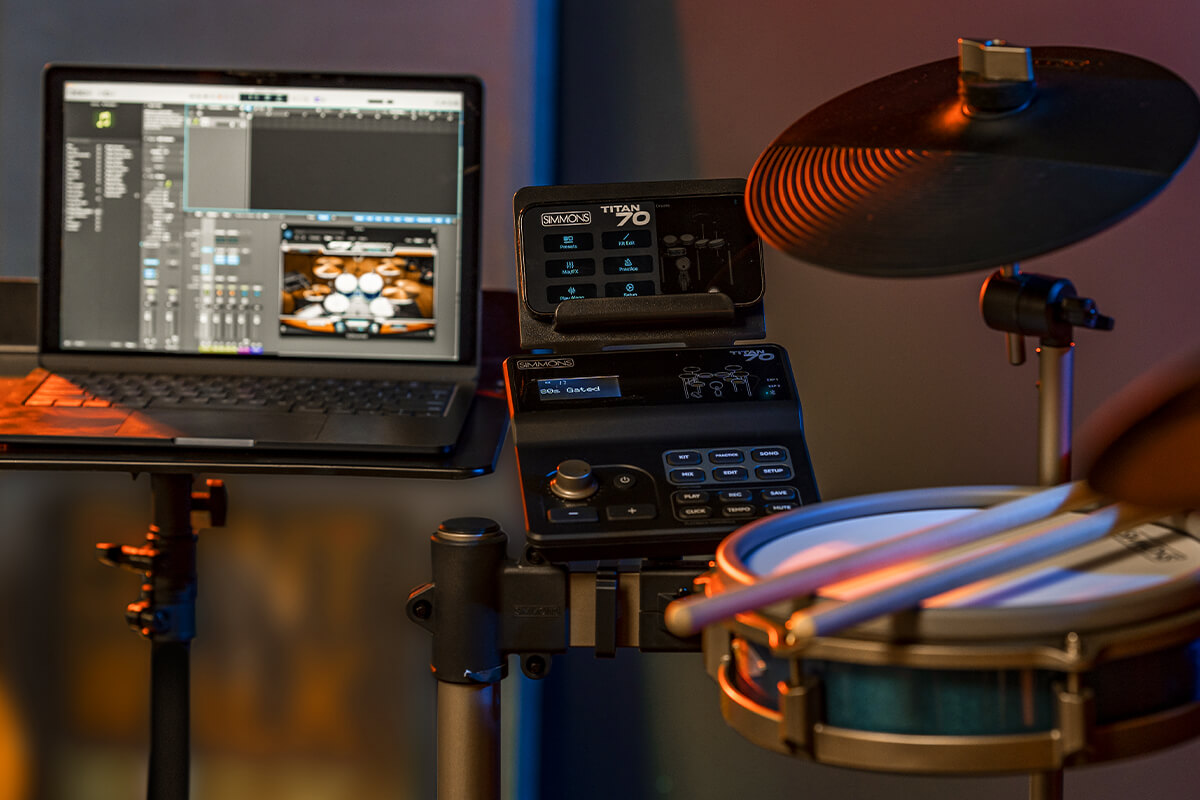 Recording Made Easy
A USB Audio/MIDI interface is built into the Titan 70 module. Just plug into your computer and launch a DAW to start recording. Or trigger software plug-ins in your DAW using the kit as a controller.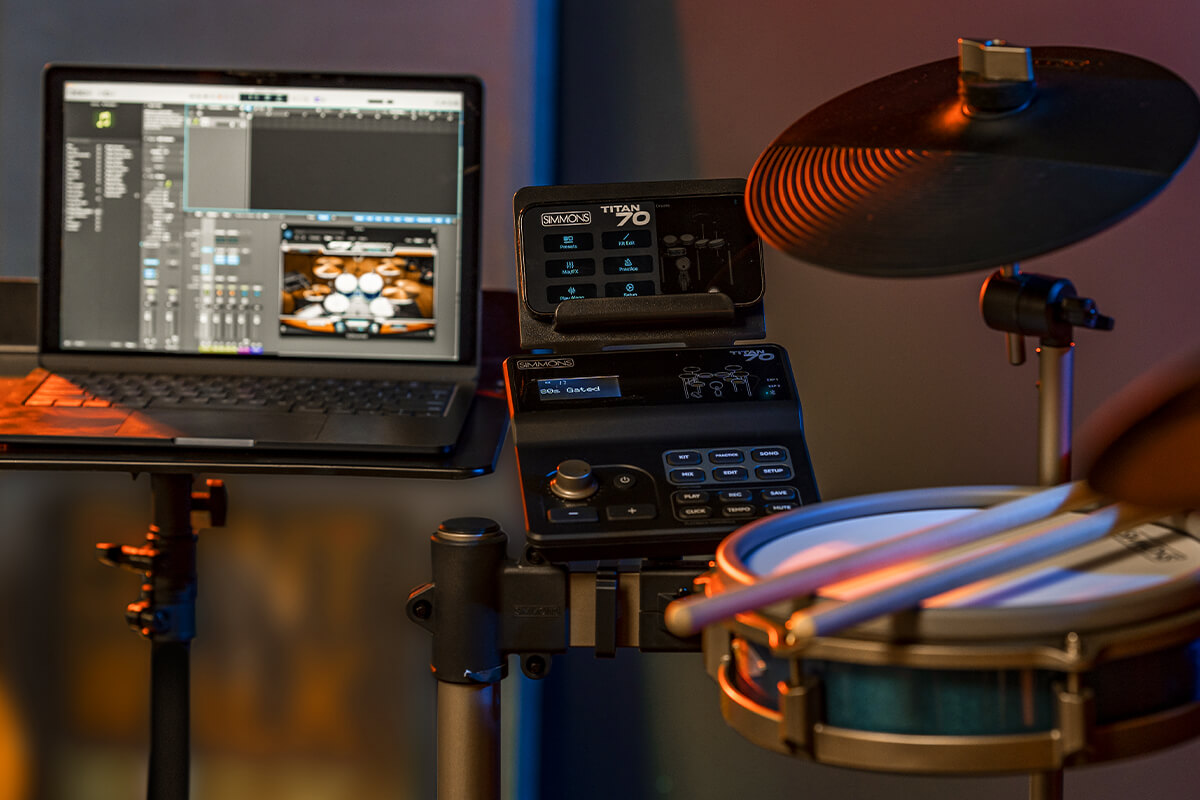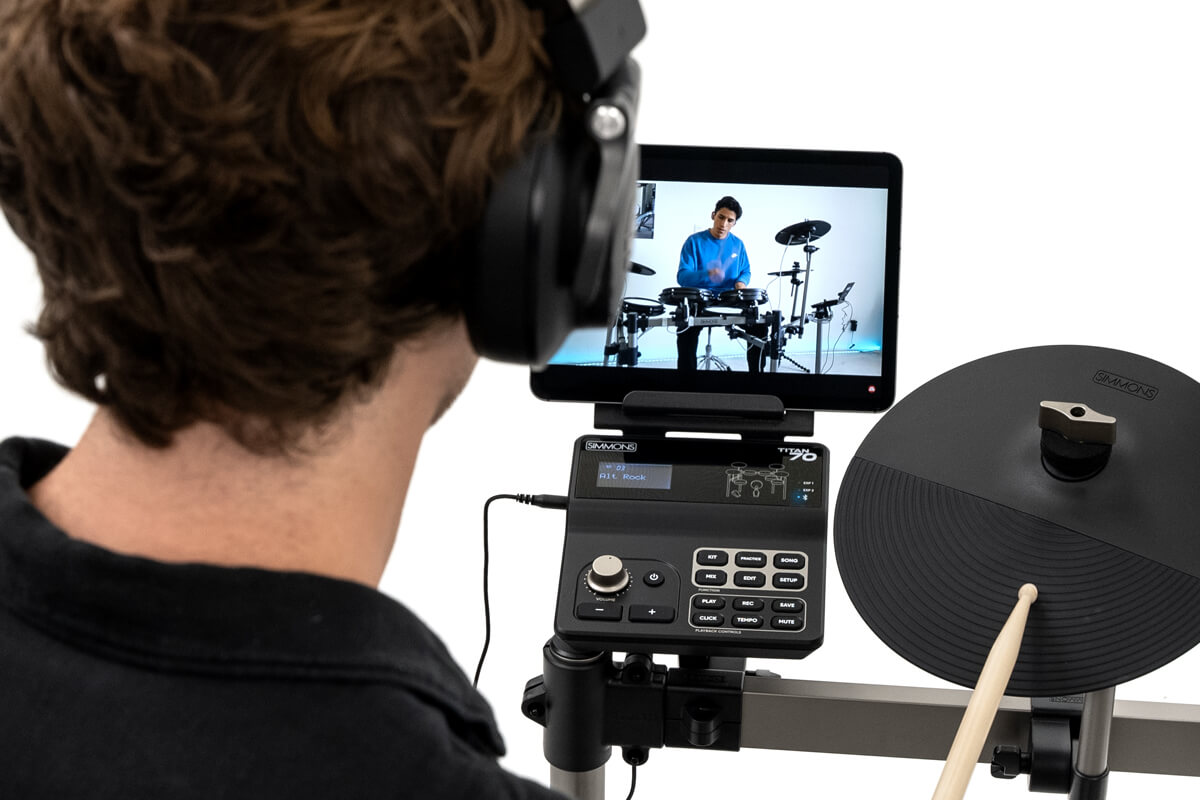 Connect Wirelessly with Bluetooth
The Titan 70 module is ready to connect wirelessly with your smartphone or tablet. Bluetooth audio allows you to play along to your favorite songs and videos. Bluetooth MIDI lets you engage with your favorite educational apps or our own Simmons Drums 2 app.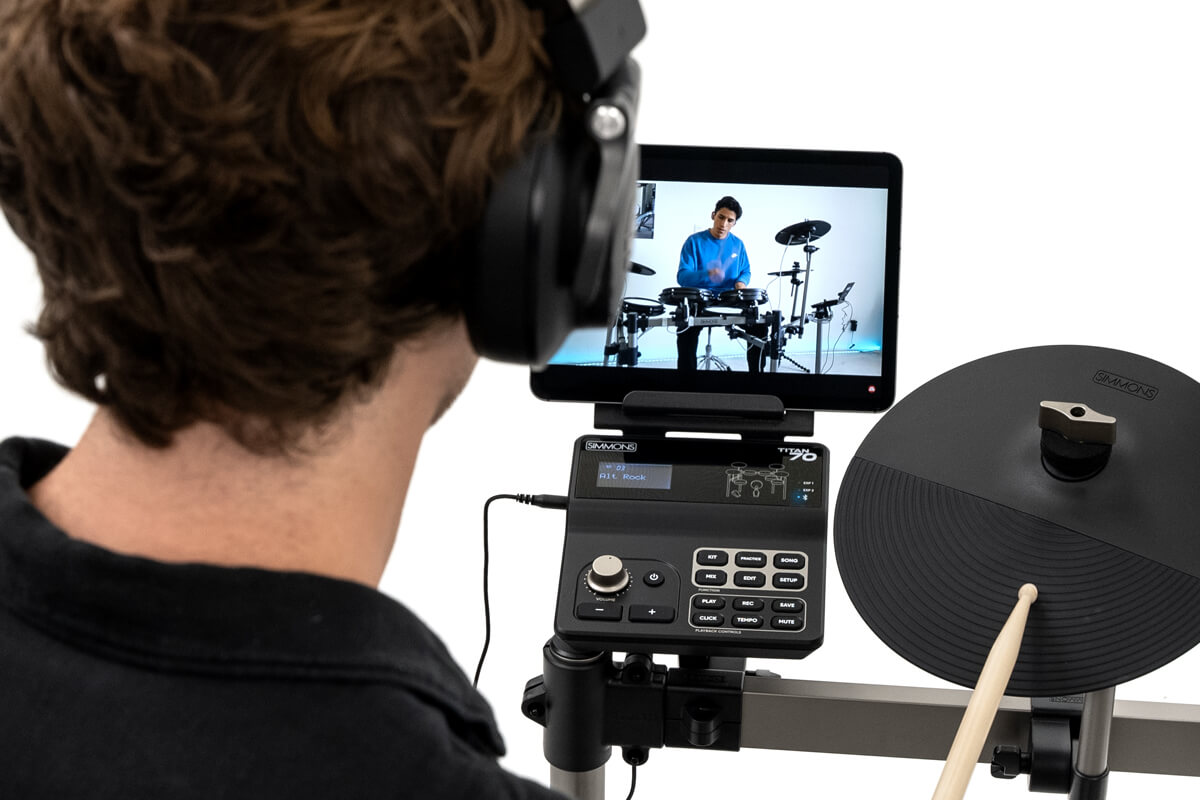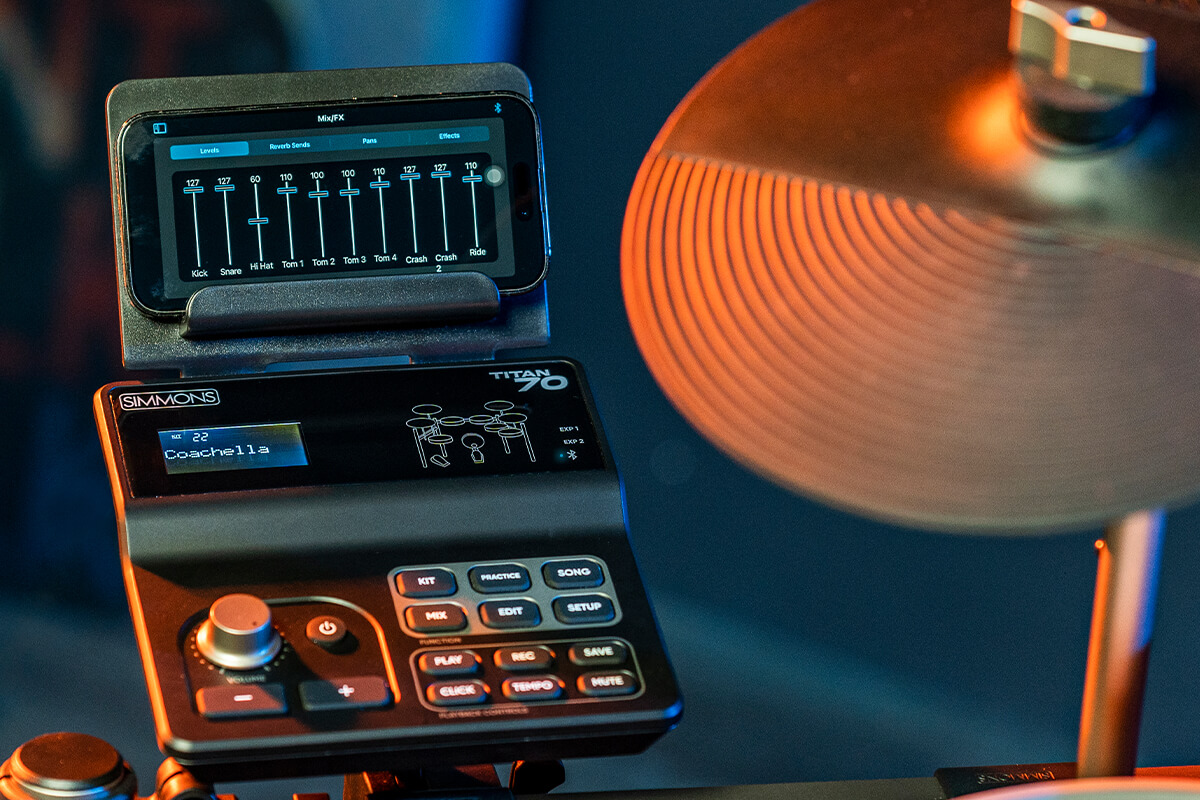 Customize Your Kits and More with the Simmons Drum 2 App
The Simmons Drums 2 app for iOS empowers you to edit drum sounds and mix kits to suit your personal musical style. You can also use Simmons Drums 2 to keep track of your progress in Practice Mode, and even slow down songs from your personal music library to help you learn them.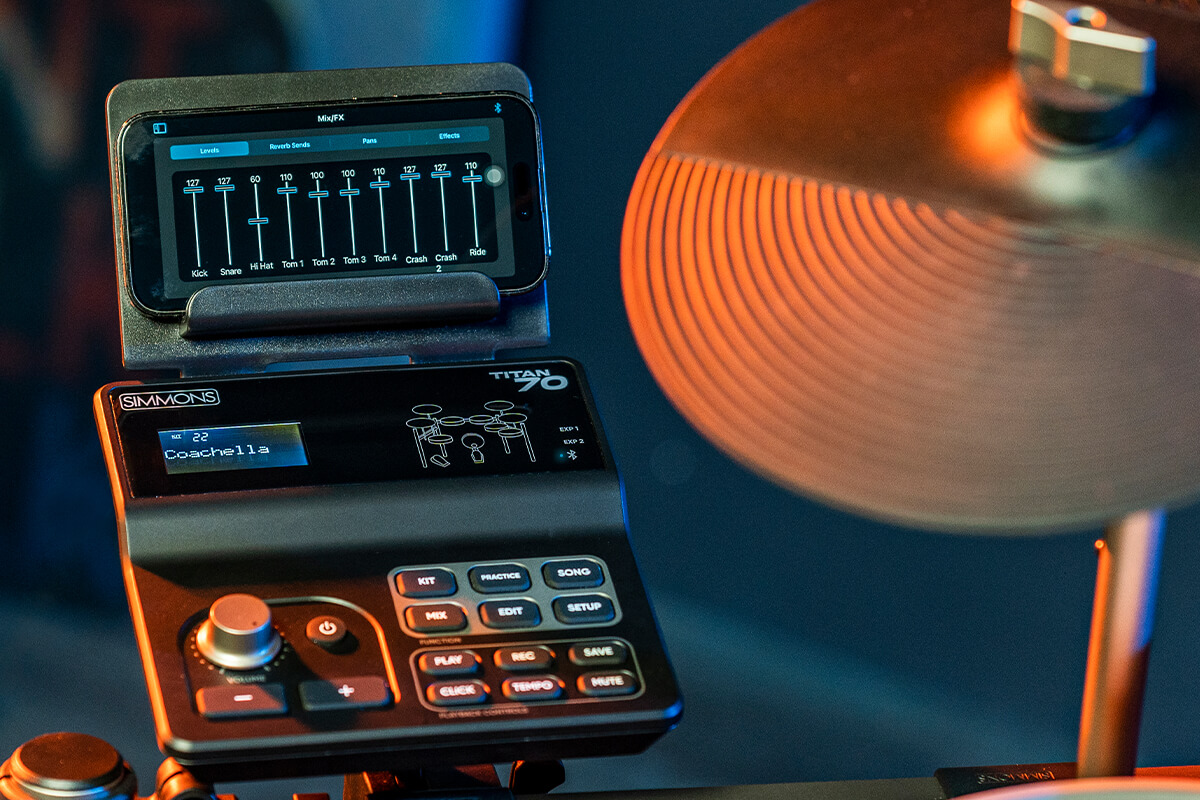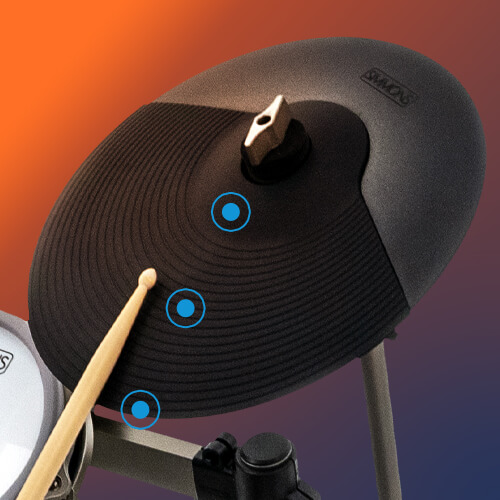 3-Zone Ride Cymbal
Bow, bell, and edge crash zones support intricate and expressive stick work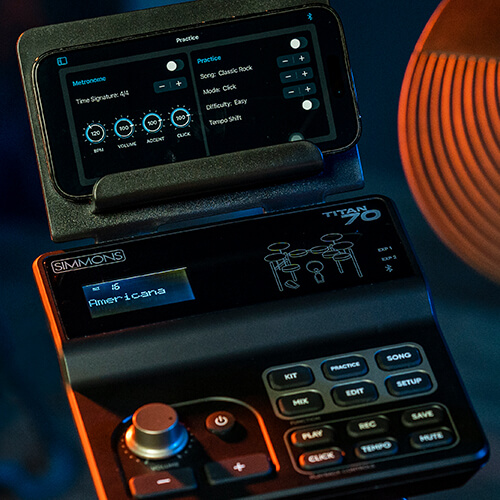 Easy Practice Tools
Easy to use sound editing, play-along and practice tools provide multiple features to help you practice, learn and get better. Play along with online videos, with audio coming through the same speakers or headphones as the sound of the kit. A built-in Practice tool measures your timing accuracy to help you improve.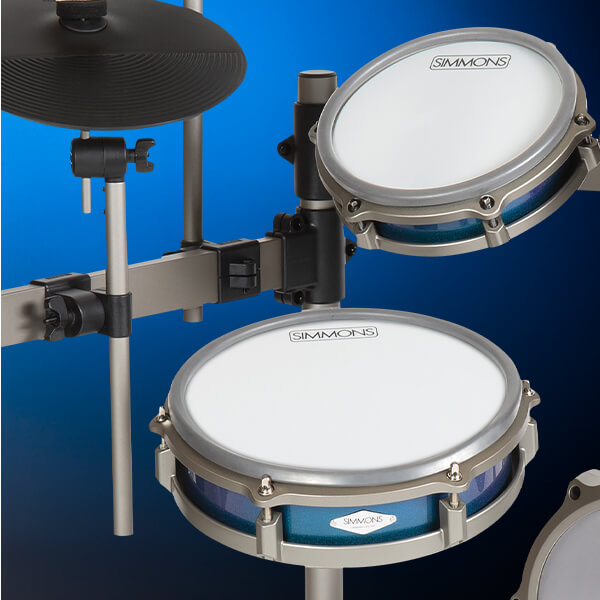 Rock Solid
Full-Sized Rack
Crafted from sturdy steel, Titan 70's rectangular rack locks pads into place. Play with all the passion you have — these pads won't move a bit. And thanks to pass-through side pieces, the rack size can be adjusted to fit you perfectly.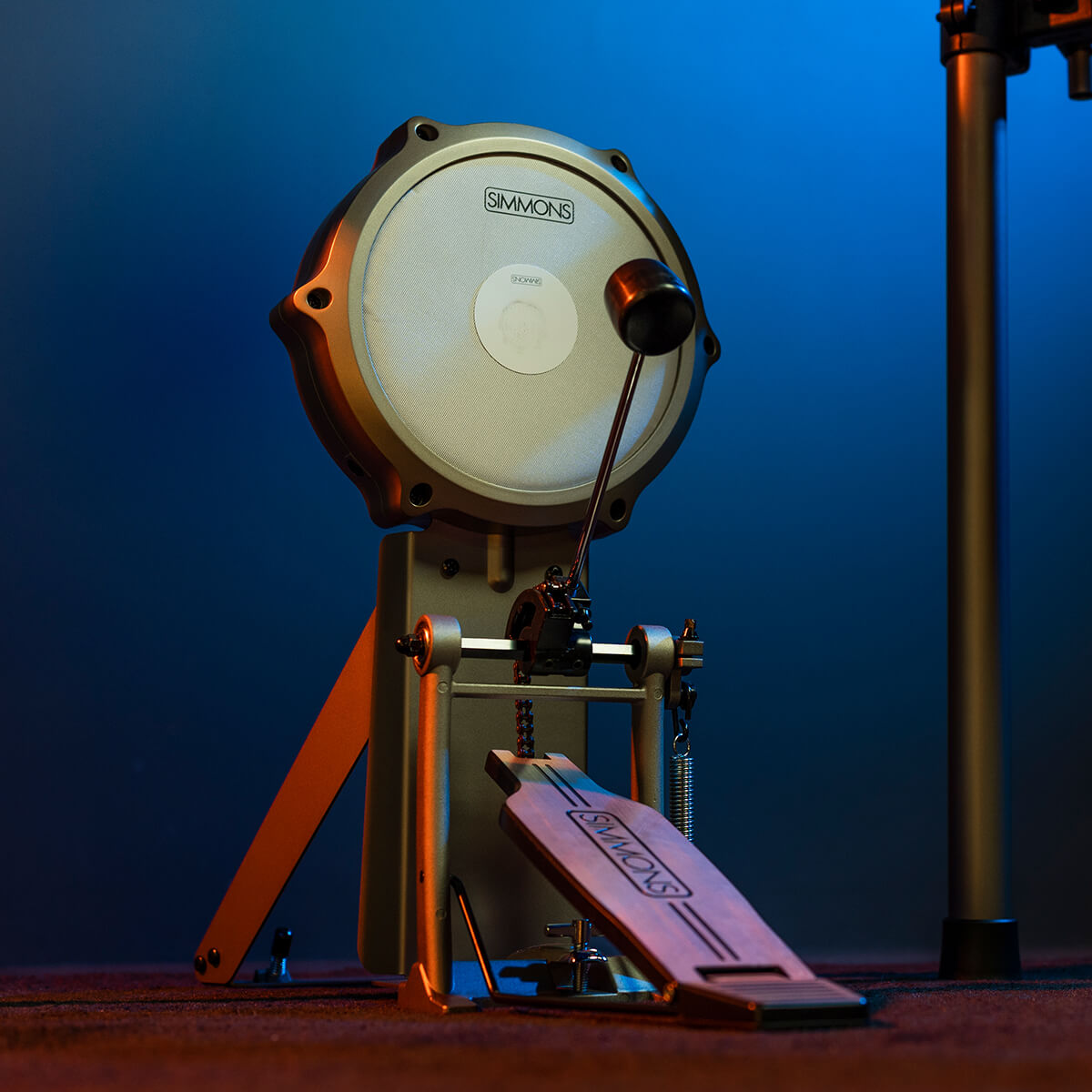 7" Kick Pad
Kick pedal with 7″ kick pad, optimized for single and double-kick pedals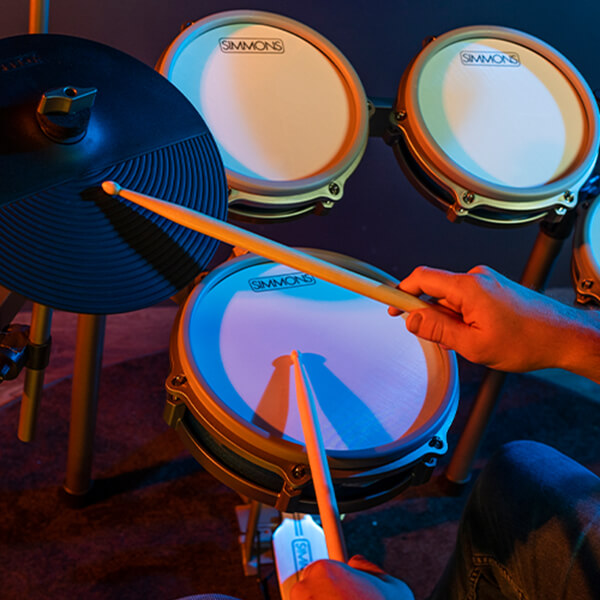 Real Deal Feel
The tunable mesh heads on the Titan 70 deliver a quiet and customizable response. Tighten to get the feel that you prefer.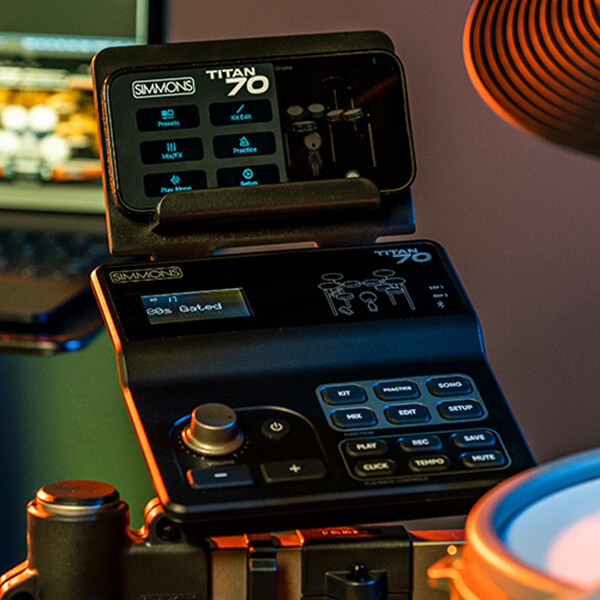 Securely Holds Devices
Detachable, padded tablet shelf securely holds iPhone, iPad, and other devices during practice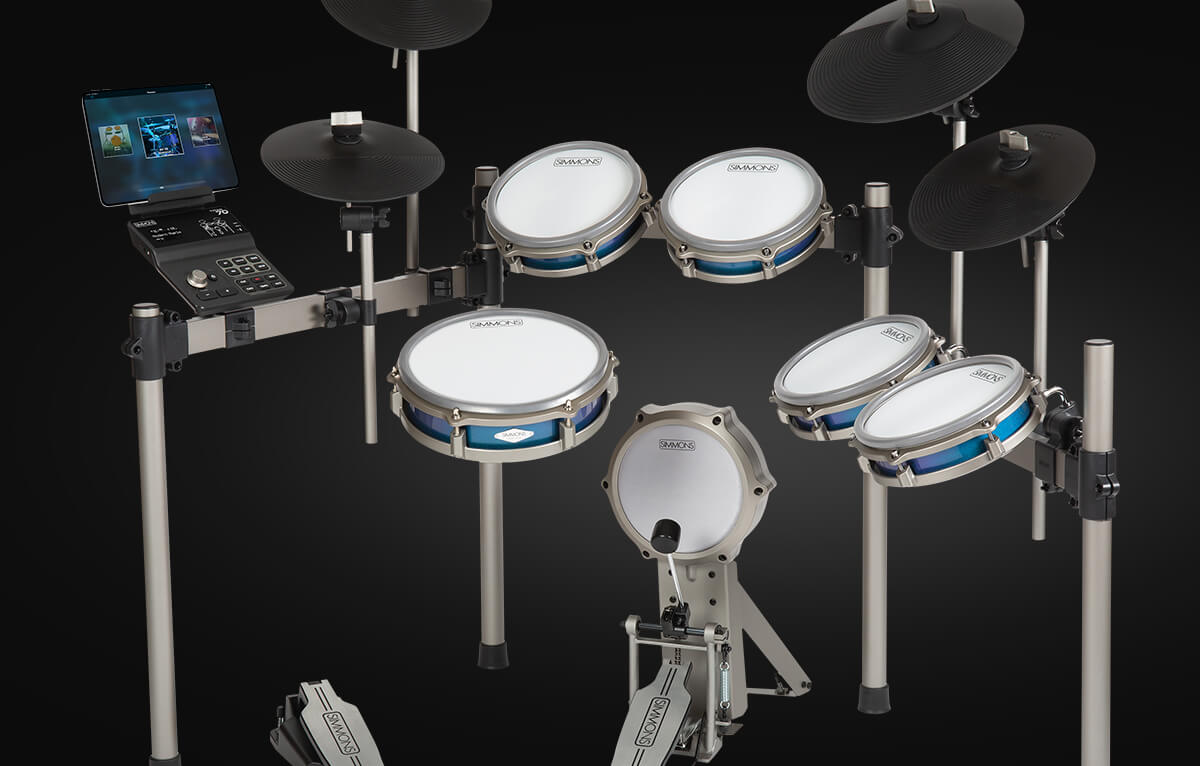 What's in the set?
Dual-zone 10″ tension-able mesh snare pad with rimshot detection
Four 8″ mesh dual-zone toms
10″ hi-hat cymbal with variable pedal
Two 10″ crash cymbals with choke sensors
12″ three-zone ride with bow, bell, and edge crash zones and choke sensor
Kick pedal with 7″ kick pad, optimized for single and double-kick pedals
Included adjustable kick drum pedal
Module with drum sounds, Bluetooth, and recording options
Support & Downloads
Watch our Titan assembly setup video, get the app, or download an owner's manual: